MGS Excursions
The MGS will offer members three tours to Morocco in 2022 which were originally designed as the 2020 AGM program with pre- and post-tours attached. Two thirds of participants have rolled over their original bookings but some places remain.
Tangier 1 - Monday 5 to Thursday 8 September 2022
Marrakech - Sunday 11 to Wednesday 14 September 2022
Tangier 2 - Saturday 17 to Wednesday 21 September 2022
Marrakech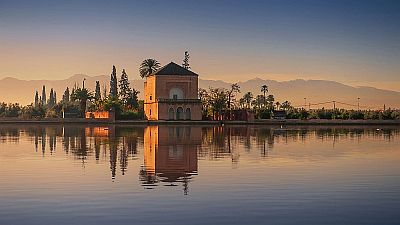 Menara gardens
Known as 'the rose among palms', the city has a deeply rooted tradition of making and preserving gardens and green spaces. The programme includes 14 varied and delightful garden visits. Our final day will be held in the Yves Saint Laurent complex – home to a state of art auditorium where Director and Garden Designer Madison Cox will give a talk, the private Villa Oasis and the world-famous Jardin Majorelle.
The tour is open to 80 people and runs from Sunday 11 to Thursday 15 September.

Registration and a welcome evening will take place at 19.30 at Le Jardin Secret on Sunday evening. During the day there is an optional one-day orientation day (including lunch) visiting Marrakech's historic attractions, so participants need to plan to arrive in Marrakech on Saturday 10 September.
Marrakech hotel accommodation is not included in your tour package. Originally 40 rooms were optioned on behalf of participants Saturday 10 - Thursday 15 September. Some rooms have been freed up due to cancellations. Participants can indicate if you are interested in taking over one of them on the booking form.
Two identical tours before and after the central tour will allow as many participants as possible the opportunity to further explore Morocco's landscapes, culture and gardens.
Tangier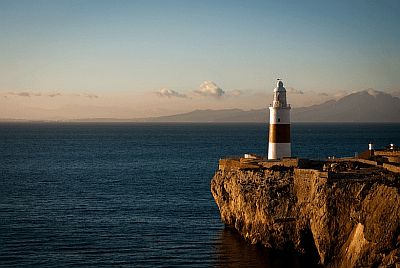 Tangier - Gateway to Africa
Tangier 1 is open to 30 people and will run from Monday 5 to Friday 9 September 2022.
Tangier 2 is open to 30 people and will run from Saturday 17 to Wednesday 21 September 2022.
The magical North African port city that has seduced generations of writers, artists, designers and personalities. They built stunning homes and gardens. With the help of Virginia Affleck, MGS member and local resident, members will have a unique opportunity to visit some of these gardens as well as to explore the colours, textures and beauty of this vibrant town.
Registration and a welcome evening will take place at 19.30 at Hotel El Minzah where participants will stay for 4 nights (either Monday 5 – Friday 9 September or Saturday 17 to Wednesday 21 September inclusive) as part of the tour package.
Participants will make their own travel arrangements for arrival to Morocco and in country transfers between our two destinations. Please see Connections and the Booking page for full details.
Tour prices
The Marrakech tour costs 565 euro per person and includes 4 days of visits, guides, transfers, opening night, closing dinner and all lunches. It excludes travel to Marrakech, accommodation and optional Cultural Day and Lunch which costs 60 euro per person.
Tangier One and Two Tours cost 685 euro per person and includes 4 nights accommodation, all visits, guides, transfers, all lunches, three dinners – one night will be at leisure. A single accommodation supplement of 185 euro for those requiring a single room.
Planning Your Trip
The photographs at the top of this page show past trips to: Jordan (Photo by Jorun Tharaldsen); Epirus (John Joynes); Israel (Jorun Tharaldsen); Sardinia (Alisdair Aird); Morocco (Alisdair Aird) and South Africa (Sergio Ungaro).